The 5 Best Animation Studios
5大最佳动画工作室
By Turner Minton
文/特纳·明顿
With so many animated stories dominating our televisions and movie theaters, it's easy to forget just how many people it takes to complete a cartoon.
我们经常在电视上或影院里看到动画片,但很少思考制作一部动画片需要多少人的努力。
From the biggest companies with long histories and hundreds of employees to the smaller, more obscure production houses, these are the 5 Best Animation Studios. Based on all their many accomplishments, we think you'll agree.
从历史悠久、员工众多的大公司到名不见经传的小型制作室,我们选出了5家最佳动画工作室。此排名基于这些公司所取得的成就,相信大家也会认同。
5. Nickelodeon Animation Studio
第五名 尼克罗迪恩动画工作室
If a pantheon were erected in honor of all the truly great cartoons of our childhood, Nickelodeon would have a spot reserved for it by all the Generation Y adults still coping with their nostalgia. Beginning in 1990 as Games Animation, Nickelodeon hit it big from the get-go with original programs like Doug, Rugrats and The Ren and Stimpy Show. The television network dipped into live-action game shows too with Legends of the Hidden Temple and Figure It Out, but it was the animated series, given the name Nicktoons by the studio, that stood out as a testament to the quality of the channel among both kids and adults.
如果要建造一座神殿来纪念我们童年时代的优质动画,尼克罗迪恩一定享有一席之地。所有千禧一代的成年人仍有怀旧之情。1990年成立之初,尼克罗迪恩主要进行游戏动画制作,推出的原创动画《道格》《淘气小兵兵》《莱恩和史丁比》大受欢迎。这家电视网络公司也将其业务范围扩展到真人游戏秀,比如《神秘的古庙》和《寻找答案》。然而令尼克罗迪恩备受瞩目的还是它的动画连续剧,工作室为其取名为尼克卡通,无论对孩子还是大人而言,该电视频道都称得上是高质量、高水准。
We've already compiled a list of the very best shows in Nickelodeon's illustrious history, including many of the best animated series the studio has offered. Of those series, a few that have stood out include SpongeBob SquarePants, Jimmy Neutron: Boy Genius, Invader Zim and Avatar: The Last Airbender. In 1998, the company would make its first foray into cartoon features, releasing its theatrical film The Rugrats Movie. Since then, other Nicktoon favorites have made their big screen debuts including Hey Arnold!: The Movie and both SpongeBob releases.
我们整理了尼克罗迪恩辉煌动画史上最优秀的节目清单,包括许多最佳动画系列,其中最为出色的是《海绵宝宝》《天才小子吉米》《外星入侵者》和《降世神通:最后的气宗》。1998年,公司首次进军动画电影领域,发行院线电影《淘气小兵兵》。此后,尼克卡通又成功发行了几部深受大众喜爱的动画电影,如《大头仔天空》和前两部《海绵宝宝》。
4. DreamWorks Animation
第四名 梦工厂动画
Always the bridesmaid, never the bride. That's been DreamWorks Animation's story since stepping on the scene back in 1994. Don't get us wrong – they've left an indelible mark on the animated film and television world in that short time. By now, we're all familiar with their logo of a young boy fishing from his seat on a crescent moon. Ever since that logo first appear more than two decades ago, audiences have received that kind of creativity and while it's never failed to impress, the reactions have always been just slightly short of that which comes from our top three ranked choices on this list.
"总是配角,从未主角",这是自1994年问世以来,梦工厂动画的真实写照。不要误会,他们确实于短时间内在世界动画电影和电视界留下了不可磨灭的印记。如今,大众都很熟悉梦工厂的标志——一个坐在月牙上垂钓的小男孩。自从20多年前这个标志首次亮相,观众们就一直感受到了其非凡的创造力。不过,虽然梦工厂给观众留下了深刻印象,但比起榜单上排名前三的动画制作公司,其反响总是稍逊一筹。
DreamWorks began as a business venture between Spielberg, former Disney executive Jefferey Katzenberg and music executive David Geffen. After recruiting some heavy-hitting animators to join their squad, the team went to work, releasing their first feature Antz in 1998. Since then, the studio has consistently turned out one of the best track records for cartoon features and television, including films such as the Shrek franchise, the Madagascar franchise, the Kung Fu Panda franchise, both How to Train Your Dragon films and Trolls.
梦工厂由斯皮尔伯格、迪士尼前执行官杰弗里·卡岑伯格和音乐执行官戴维·格芬投资创立。聘请了一些重量级的动画大师加入后,该团队开始投入运营,于1998年推出了首部故事片《小蚁雄兵》。自那时起,公司在动画电影和电视领域屡创佳绩,其中包括《怪物史莱克》系列、《马达加斯加》系列、《功夫熊猫》系列,以及《驯龙高手》系列和《魔发精灵》。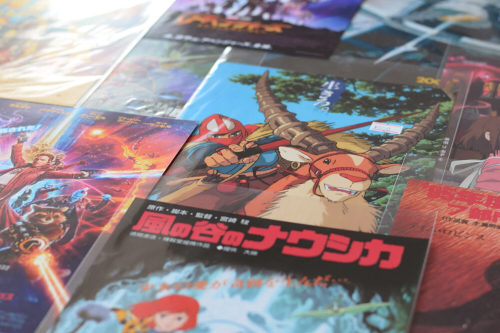 3. Studio Ghibli
第三名 吉卜力工作室
Hailing from Koganei, Tokyo in Japan, Studio Ghibli has not only the honor of being one of the most beloved producers of anime in the world, it's also the company of co-founder and acclaimed director Hayao Miyazaki. If every family-friendly anime feature or Pixar movie of the last two decades has won over its audience with its heartfelt tales of virtue, it's only because their creators have stood on the shoulders of giants like Miyazaki who have continually crafted some of the most imaginative and visually captivating pictures cinema has ever seen. It's on those shoulders that Studio Ghibli's reputation has rested and so far its founders haven't faltered.
吉卜力工作室位于日本东京小金井市,它被誉为世界上最受喜爱的动漫制作公司之一,著名导演宫崎骏也是该公司的联合创始人。如果说过去20年,每部适合家庭观看的动漫或皮克斯电影,以其感人至深的美德故事赢得了观众青睐,那只是因为它们的创作者站在了像宫崎骏这样的巨人的肩膀上,他们不断推陈出新,创作出前所未有的、最富想象力及视觉魅力的动画电影。正因有宫崎骏这样的大师级人物,吉卜力工作室一直享有很高声誉,始创者也仍初心未改。
After the success of his 1984 film Nausicaä of the Valley of the Wind, Miyazaki launched Studio Ghibli on June 15, 1985 with producer Toshio Suzuki and fellow director Isao Takahata, who would later go on to direct Grave of the Fireflies for the company. While many companies were run like businesses with an agenda, Ghibli always felt like a passion project between friends. Miyazaki and his allies would go on to release eight of the fifteen highest grossing anime films in Japanese history with notable movies such as My Neighbor Totoro, Princess Mononoke, Spirited Away, The Tale of Princess Kaguya and When Marnie Was There. Reaching to fans in the United States, Miyazaki has made a name for himself as not only the greatest animated director of his generation, but perhaps of all time.
继1984年电影《风之谷》大获成功后,宫崎骏于1985年6月15日与制片人铃木敏夫、导演高畑勋共同创立了吉卜力工作室,后者随后执导了《萤火虫之墓》。许多公司都是如商务运作般制作动画,但吉卜力工作室始终像朋友之间的热情协作。日本历史上票房最高的15部著名动画电影中,有8部由他们团队创作发行,其中包括《龙猫》《幽灵公主》《千与千寻》《辉夜姬物语》及《记忆中的玛妮》。宫崎骏在美国拥有众多粉丝,他不仅是他那一代最优秀的动画导演,甚至可能是迄今为止最伟大的动画导演。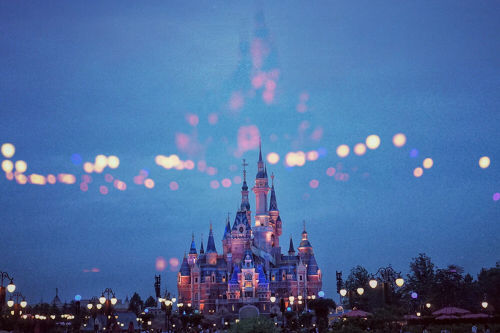 2. Walt Disney Animation Studios
第二名 华特迪士尼动画工作室
Disney is a name that has become synonymous with so many words over time that it's hard to keep count. It's an umbrella of imagination and adventure that covers every facet of entertainment. It's through timeless classics that the studio first made its mark and we're forever indebted to them for giving us so many childhood memories to cherish for a lifetime.
随着时间推移,迪士尼这个名字已成为无数词语的代名词,它是一把由想象力和冒险精神织成的伞盖,涵盖了娱乐界的方方面面。正是这些永恒的经典作品让迪士尼崭露头角。我们永远感谢这些作品,为我们提供了如此多的童年回忆,值得珍藏一生。
Founded in 1923 by Walt Disney and his older brother Roy, the two siblings began producing silent short cartoons in their small studio in Los Angeles. It was the introduction of none other than Mickey Mouse which kickstarted the company's career. Mickey would of course go on to become the face of the business, but it was the 1937 feature film Snow White and the Seven Dwarfs which brought renowned attention to everyone on board. Since then, the company has released upwards of sixty different full-length features, each one a testament to the remarkable strength in quality Disney holds for itself. With classics like Pinnochio, Bambi, The Lion King, The Beauty and the Beast and The Little Mermaid to name a few, along with more recent examples like Tangled, The Princess and the Frog and Frozen, we're not in the minority in saying that Walt Disney leads by example.
1923年,华特·迪士尼和哥哥罗伊共同创立了迪士尼,两兄弟开始在洛杉矶的小工作室里制作无声动画短片。米老鼠的问世,开启了公司的事业,米老鼠也理所当然地成为迪士尼的企业形象,但直到1937年《白雪公主和七个小矮人》上映,迪士尼才真正家喻户晓。此后,该公司发行了60余部动画长片,每一部都体现了迪士尼一贯的高制作水准。工作室曾制作出《木偶奇遇记》《小鹿斑比》《狮子王》《美女与野兽》《小美人鱼》等经典,最近又推出了《魔发奇缘》《公主与青蛙》和《冰雪奇缘》等动画,就作品而言,工作室一直处于领先,持这种看法的人不在少数。
1. Pixar Animation Studios
第一名 皮克斯动画工作室
For three decades, it's produced stories which have exceeded the ideas of what a cartoon should be by appealing to children, their parents and pretty much every age group out there. It begins with a thought, the basis for the story. From there, regular meetings are held with trusted members of the company to transform that idea. Criticisms are tossed away for open discussion and everyone is inviting when it comes to restructuring a feature for the betterment of the final product. It's all about creating an image of acceptance and quality with your audience.
过去30年,皮克斯动画不仅吸引了儿童及其父母,还触动了几乎各个年龄段的人群,由此超越了人们对动画的固有印象。由一个故事构想,即故事梗概开始,公司定期召开核心成员会议,完善构思。在调整某一特色以更好呈现最终作品方面,公司摒弃一味批评,鼓励公开讨论,欢迎所有成员发表意见。这一切都是为了把控作品质量,令观众满意。
Every Pixar picture to date, as well as the short films that preceded them, have been the result of the writers trying to surprise themselves by being candid about their own story's flaws. We all know the resulting filmography – the Toy Story franchise, The Incredibles, Ratatouille, Up, WALL-E, Finding Dory – the list goes on and on. Not every moment has always been a success, but the positives have far outweighed the negatives. It all began in 1986 with an investment from Apple co-founder Steve Jobs. Since then, the desk lamp logo for the company has become one of the most memorable symbols in cinematic history. With releases for Cars 3, Coco, Toy Story 4 and The Incredibles 2, the anticipation only grows for what's next.
迄今为止,每部皮克斯电影,以及之前的短片,都是编剧们坦诚面对自己故事的缺陷从而成就的惊喜之作。比如我们都知道的《玩具总动员》系列,《超人总动员》《美食总动员》《飞屋环游记》《机器人总动员》《海底总动员2:多莉去哪儿》等——作品数不胜数。成功并非总是如影相随,但发展道路上的积极因素远超消极因素。1986年, 苹果联合创始人史蒂夫·乔布斯对其进行了投资。此后,公司的台灯标志便成为电影史上最令人印象深刻的标志之一。随着《汽车总动员3》《寻梦环游记》《玩具总动员4》和《超人总动员2》的上映,人们对其未来抱有更高的期待。