Three Tips for Your Small Business to Finish the Year Strong
Meghan McCormick
As October comes to a close, small businesses around the world face the compounding pressures of the end of the year and the beginning of the holiday season. With the right planning, businesses can finish 2021 with strong performance and minimal stress. Here are three tips from small business owners on how to have a successful fourth quarter.
Take stock of past performance
According to American Express, one of the keys to a strong fourth quarter is to take stock of your current sales figures and compare them to what you did in previous years and to where you are compared to your goals for the year. Going over your business data can help guide entrepreneurs towards tactics that will lead to a profitable quarter and year. "As a scaling small business, using historical data to plan towards Christmas allows us to predict success based on repeat behaviors and structure a precise plan to achieve our goals," says Stephanie Adu-Mudikongo, the Founder and CEO of Colorbox Cosmetics, an affordable luxury beauty brand serving customers in Ghana and Nigeria. If you are behind where you want to be on sales, some of the tactics you could include in your plan are discounting slow-moving inventory in line with a Black Friday promotion or retargeting customers who have not purchased recently.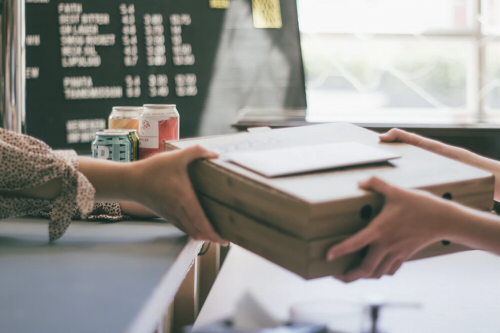 Create local experiences
It's no secret that the global supply chain is backed up causing price hikes and shipping delays. Even though consumers will likely start their holiday shopping a few weeks early this year to compensate, a study by Deloitte found that 6 out of 10 retail executives are worried about receiving holiday orders on time. Business owners should focus on selling experiences that rely on local inputs to keep order levels high and customer anxieties low. '57 Chocolate, founded by sisters Kimberly and Priscilla Addison, is the pioneer artisanal bean-to-bar chocolate company producing luxury Ghanaian chocolate locally. Their chocolate tasting events hosted on-site or via Zoom elevate their chocolate from a bar to be bought to an experience to be savored. "'57 Chocolate offers a variety of chocolate tasting experiences. The chocolate and tea tasting pairs our luxurious Adinkra chocolate bars with 6 signature teas curated by our collaborative partner Baa and Bean. This event was created to give people a fun and edifying experience of Ghanaian chocolate," explained Kimberly.
Be kind to yourself
There can be a lot of pressure in the last quarter of the year. Businesses need to hit their targets. Workloads increase. And in markets already challenged by labor shortages, it can be even harder to meet staffing needs as customer demand increases at the same time that employees may want to take time off to enjoy the holidays. These problems can be exacerbated for female business owners. Studies have found that only three-out-of-ten heterosexual couples distributed household tasks evenly. Daniel L. Carlson, an assistant professor in the Department of Family and Consumer Studies at the University of Utah has remarked that the increased workload at the holiday does not lead to a correction of this imbalance. Instead, "In the face of normative pressures, people tend to retreat to traditions." Now is the right time to have a conversation with your employees and family about the demands on everyone's time in the upcoming months and to make a plan to deal with it in a way that is equitable for everyone involved.