The Case for Consumption Equality
支持消费公平的理由
Discussions about economic development often focus on how to increase income equality. More recently, however, thoughtful observers have begun to regard consumption equality – the equal use of goods and services – as a more robust indicator of parity in human wellbeing. After all, it more accurately captures inequality as people experience it when they consume, and consumption can be affected by borrowing and saving, as well as by social safety-net programs.
有关经济发展的讨论往往集中于如何提升收入公平上。然而,最近,一些深思熟虑的观察家们开始把消费公平——即商品和服务的公平使用——视为一个更能反映人类福祉对等的指标。毕竟,它更准确地捕捉到人们在消费时感受到的不平等,而消费可能受到借贷和储蓄以及社会保障项目的影响。
But consumption equality is a double-edged sword. Although increased consumption by citizens of less-developed countries will improve the lives of millions, it will likely have negative consequences for the planet's already stressed environment. Furthermore, reducing the high levels of individual consumption in richer countries may result in short-term economic pain until new long-term sustainable production and consumption practices are in place.
但消费公平是一把双刃剑。尽管欠发达国家公民扩大消费的行为将改善数以百万计的人的生活,但消费也很可能会对地球业已不堪重负的环境产生负面影响。此外,在新的长期可持续生产和消费方式形成之前,降低较富裕国家的个人高消费水平可能会在短期内造成经济痛苦。
One recent study of the interaction between the 17 United Nations Sustainable Development Goals found trade-offs between SDG 12 – Responsible Consumption and Production – and ten of the other goals. The stewards of the factors of production – mainly businesses and governments – must therefore carefully manage these trade-offs in pursuing the SDGs.
最近,一项对联合国17个可持续发展目标之间相互作用关系的研究发现,第12项可持续发展目标——即负责任的消费和生产——与其他10个目标之间存在此消彼长的关系。因此,生产要素的管理者——主要是企业和政府——在追求可持续发展目标的过程中必须谨慎做出取舍。
Demographics will likely play an essential role in driving greater consumption equality. This year, Generation Z, born between 1995 and 2010, will become the world's largest cohort, overtaking Millennials (born between 1980 and 1994). Together, these two groups will likely be the world's most tech-savvy, sustainability-conscious consumers.
人口结构很可能将在促进消费公平方面发挥重要作用。今年,Z一代(1995年至2010年间出生)的人数将超过千禧一代(1980年至1994年间出生),成为世界上人数最多的群体。这两个群体加在一起很可能是世界上最精通科技、最有可持续发展意识的消费者了。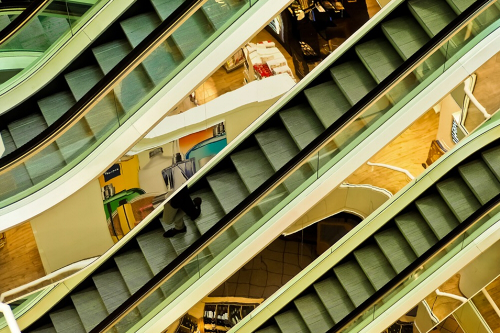 These generations have grown up with the so-called sharing economy. In general, they are not interested in buying things or owning assets like houses or cars; instead, they value experiences like new media, tourism, entertainment, and e-sports. And the resulting shift from conspicuous to conscious consumption is changing the face of consumerism.
这两代人是在所谓的共享经济中成长起来的。总的来说,他们对购买物品或拥有房产或汽车等资产不感兴趣,他们看重的是新媒体、旅游、娱乐和电子竞技等阅历。由此产生的结果是从炫耀型消费到觉悟型消费的转变,它将改变消费主义的面貌。
Moreover, 80% of the world's middle class will live outside the United States and the European Union by 2030. These citizens will likely seek to improve their lives by consuming more – but not simply by copying developed-world consumption patterns. Rather, they will probably follow their own path, driven by an acute awareness and concern about the planet's sustainability.
此外,到2030年,世界上将有80%的中产阶级不在美国和欧盟生活。这些公民很可能将通过增加消费来谋求改善他们的生活——但不是简单地复制发达国家的消费模式。相反,在对地球可持续性有着强烈的认识和忧患意识的驱使下,他们很可能会选择自己的道路。
In fact, global consumption is already rapidly becoming more equal. For example, the astonishing growth in smartphones and subsidized broadband in India allows all social and economic groups to enjoy television shows and other entertainment, and more generally enables both producers and consumers to participate more in the global digital economy. Indian farmers can now decide what to plant and where to sell their produce on the basis of market information and weather forecasts. And children in far-flung villages can be taught languages, mathematics, and science via television shows instead of having to learn by rote in near-empty classrooms.
事实上,全球消费已经在快速趋向平等。例如,在印度,智能手机的惊人增长以及靠补贴建设的宽带让所有社会和经济群体都能享受电视节目和其他娱乐方式,从更大层面上说还能让生产者和消费者更多地参与全球数字经济。印度农民现在可以根据市场信息和天气预报决定种植什么和在哪里销售农产品。边远乡村的孩子可以通过电视节目学习语言、数学和科学,而不必在几近无人的教室里死记硬背。
Even parts of the developed world are taking significant steps to boost consumption equality by increasing access. In New York City, for example, government-funded preschool is now free, dramatically leveling the playing field for all children aged four – the most crucial stage in their development.
就连发达国家的部分地区也在采取重大举措,通过拓宽渠道来促进消费公平。例如,在纽约市,政府资助的学前教育现在是免费的,极大地促进了所有4岁儿童——也就是儿童成长最关键阶段——的公平竞争。
More equal patterns of global consumption will change the mix of goods and services, as well as how and where they are produced and consumed. And companies can help to lead this transformation.
更加公平的全球消费模式将改变商品和服务的组合,改变对商品及服务加以生产、消费的方式和地点。企业可以帮助引领这一转变。
The world, to borrow a metaphor, is becoming "flat" with respect to consumption. By supporting this shift, government and private-sector leaders can help to create a more cohesive, sustainable, and inclusive future.
借用一个比喻,在消费领域,世界正在变"平"。通过支持这一转变,政府和私营部门的领导人可以帮助创造一个更具凝聚力、可持续性和包容性的未来。
英文、中文版本下载:http://www.yingyushijie.com/shop/source/detail/id/2433.html